Effortlessly scan and file your documents
Reduce data entry and manual user intervention for your large volume back scanning projects or day to day ad-hoc scanning projects with EzeScan's Barcode Coversheet Generator!
With EzeScan's Barcode Coversheet Generator (BCG) application, anyone in your organisation can effortlessly generate a barcode coversheet with relevant metadata, that enables them to scan a document directly from their MFP to the desired location.
From any browser...
Select a project number
Select the document type
Identify a person
Select the date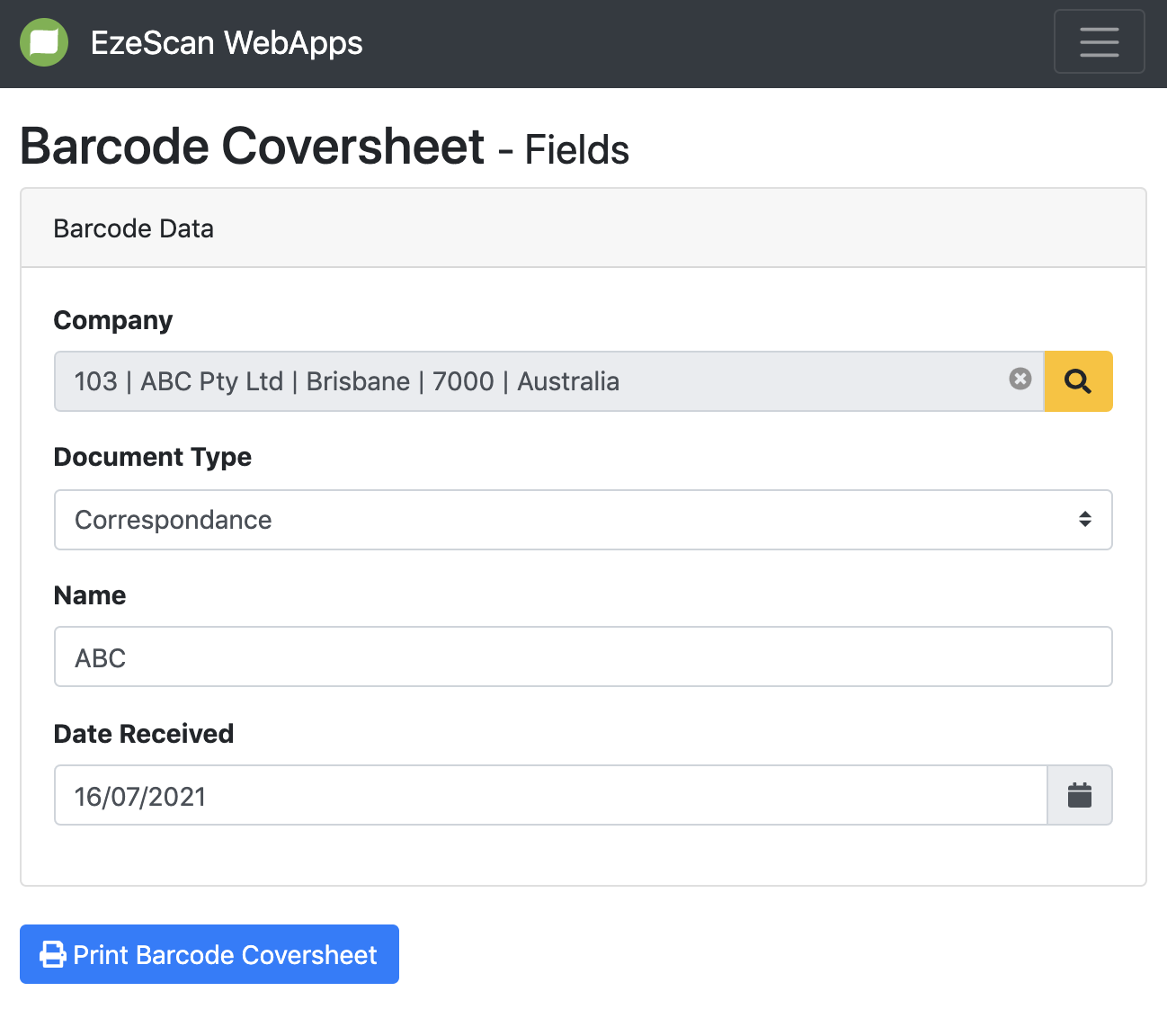 Information and Record Managers can configure unique lookup databases or utilise existing databases that users can select the desired information. Additional custom fields can be configured for users to type additional information such as file name or comments or select a value from a pull-down menu.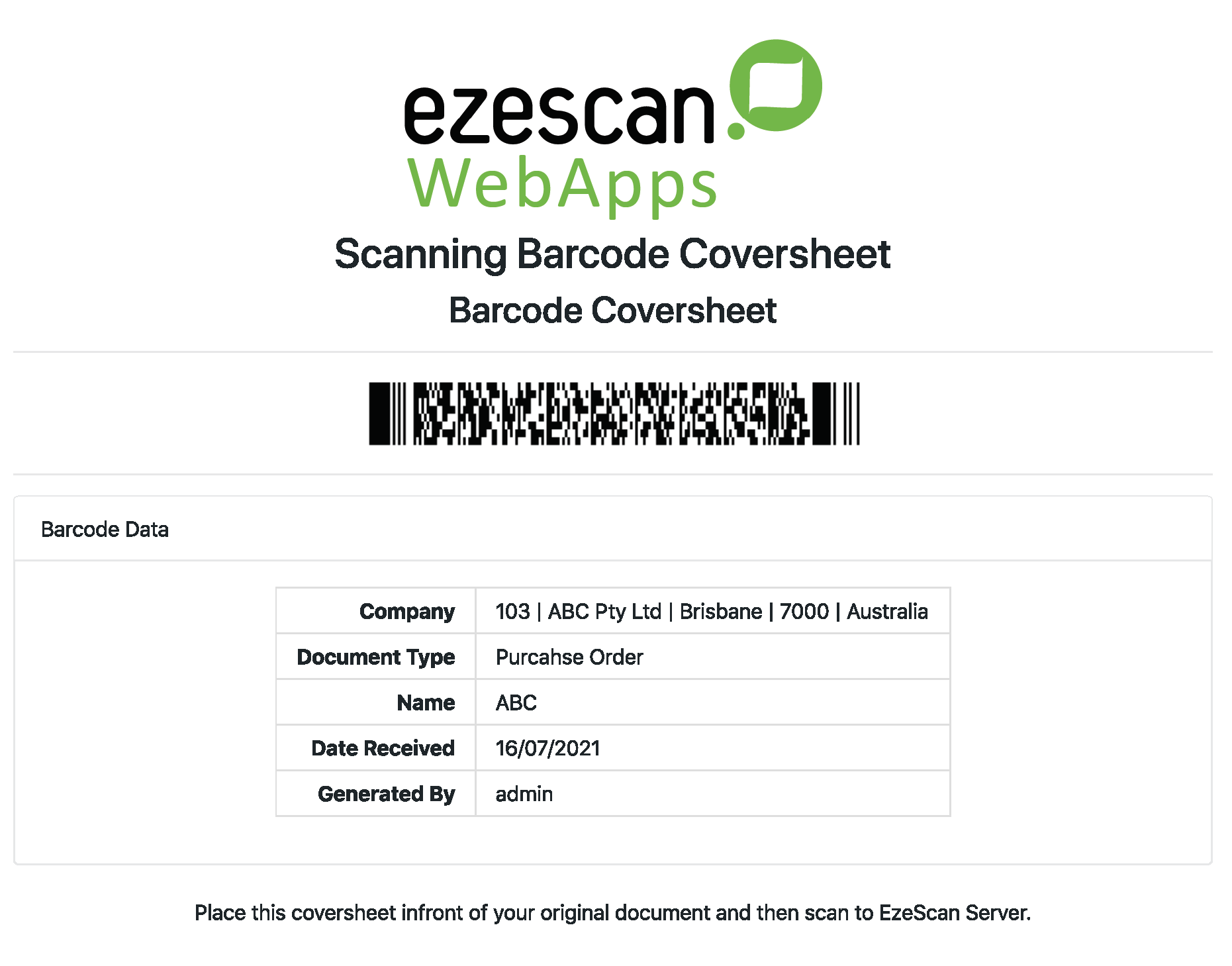 Print the coversheet and attach to the front of your documents.
Simply scan the document from your MFD and EzeScan server will automatically upload the document and the relevant metadata to the desired location (e.g) network drives, supported EDRMS in the required output format; TIF, PDF, JPG.